Coaches Corner Meetings will be held every 1st Wednseday of each Month at the Elks Lodge at 7:00. These meetings are for all Coaches and Division Directors. The intent of these meetings are to keep everyone up to date on the operations of the organization and all rules changes. We will also be constucting a coaches book to help with hockey drills and skills.
Next Meeting February 6th at 7:00
Coaches Committee Members are as follows.
Rick Aird
Tony Millette
Russ Sapino
Jon Way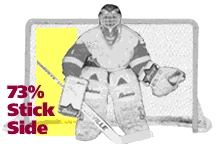 General Tips
We will add good tips for the hockey players and fans.
Hockey is a true team sport in order to win games you have to play as a team. Remember there is no I in TEAM.